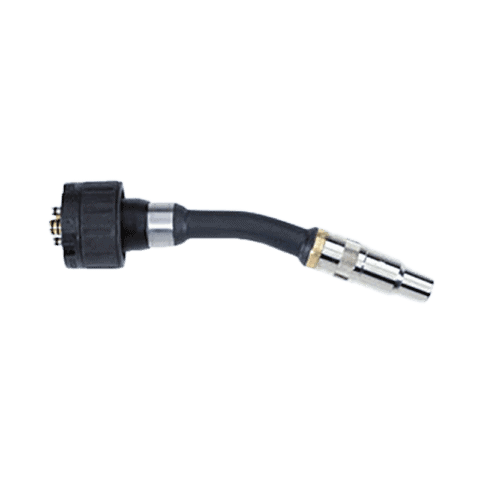 Gooseneck
ABIROB® W500 22°
Robust, innovative and high repetitive accuracy water cooled welding torch system.
Pure ROBO power! Liquid-cooled ABIROB® W welding torches have power ratings up to 600 A and are equipped with state-of-the-art cable assembly and interface technology. The modular design of these rugged yet flexible torches allows a fast change of torch neck and cable assembly components without the TCP (Tool Centre Point) changing – thus avoiding additional programming effort.
High repetitive accuracy and a continuously precise welding process are ensured through the innovative but "simple" torch construction.
Advantages that speak for themselves:
Robust torch necks with screw-on gas nozzle and replaceable contact tip holder guarantee high durability and a long service life cycle
The innovative interface design ensures the fast change of torch neck and reproducible positioning of cable assembly and torch neck
Hybrid cable assembly technology for optimized wire feeding, prevention of electrolytic corrosion and improved coolant flow
Special torch neck geometries are available for joining components even with limited accessibility
Technical data according to EN 60 974-7:
Cooling: liquid-cooled
Rating: 550 A CO2, 500 A Mixed gases M 21 (EN ISO 14175)
Duty cycle: 100%
Wire-Ø: 0.8 – 1.6 mm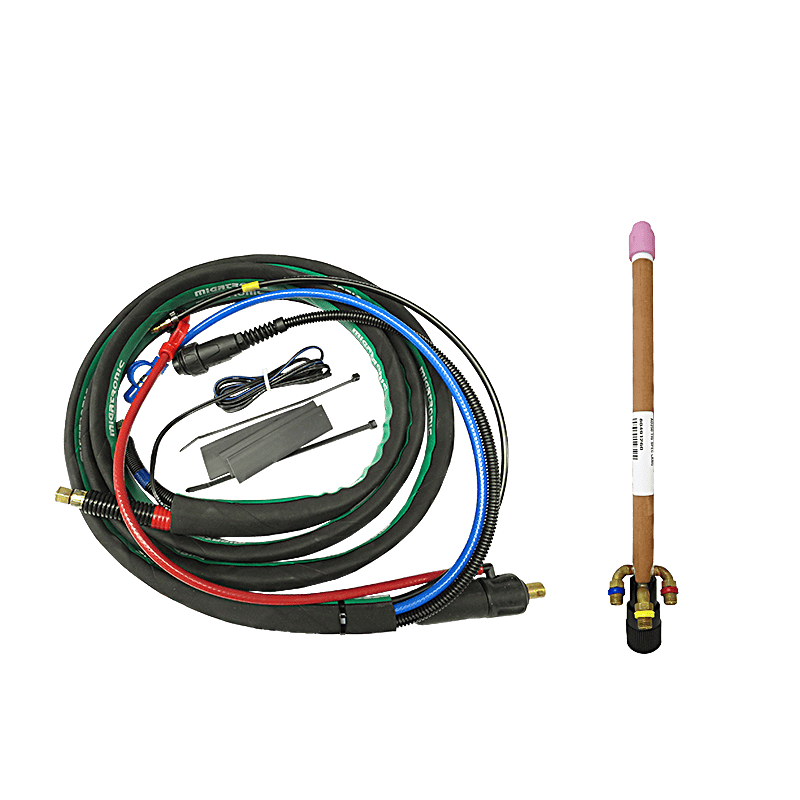 Complete TIG welding torch.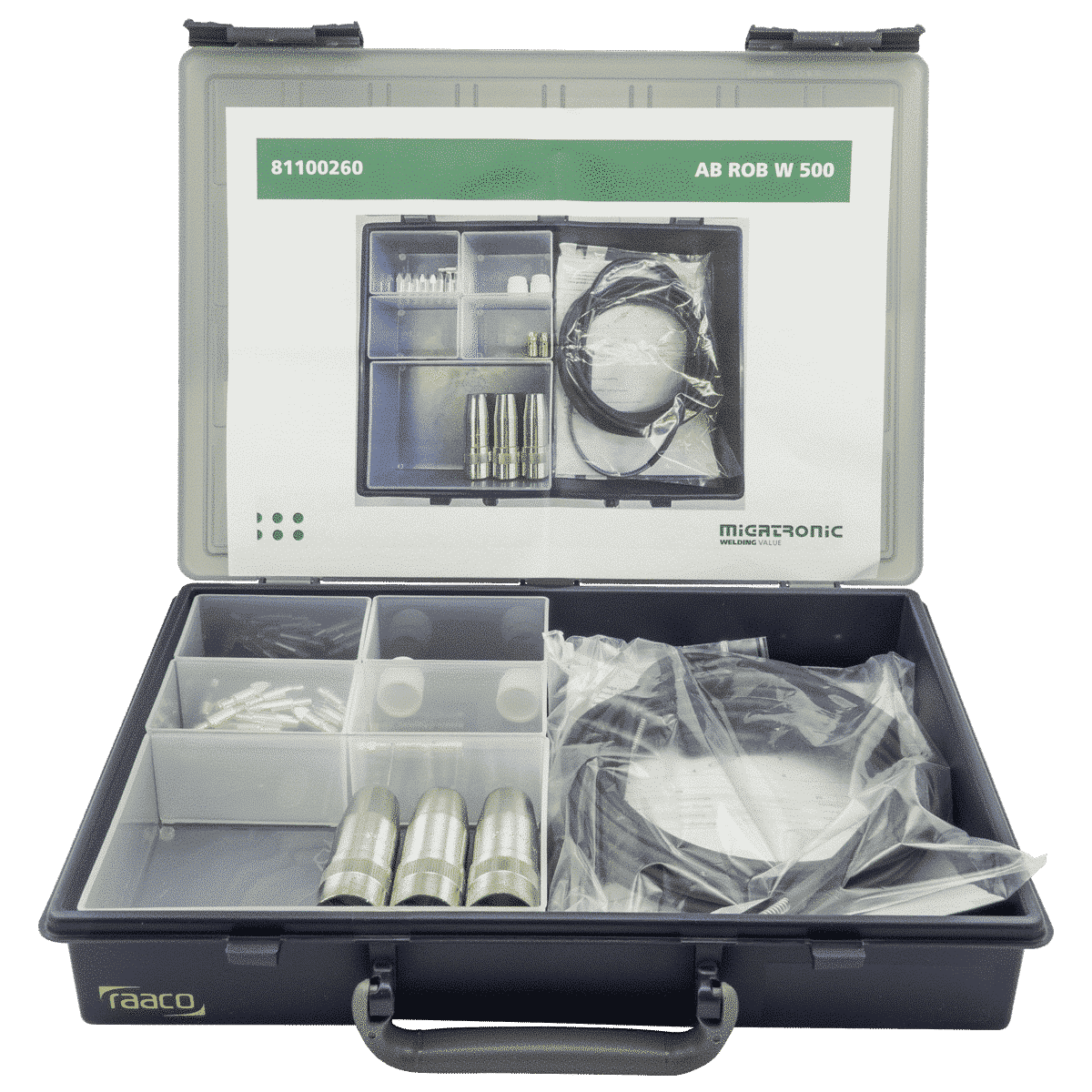 Contains comptible spare wear parts.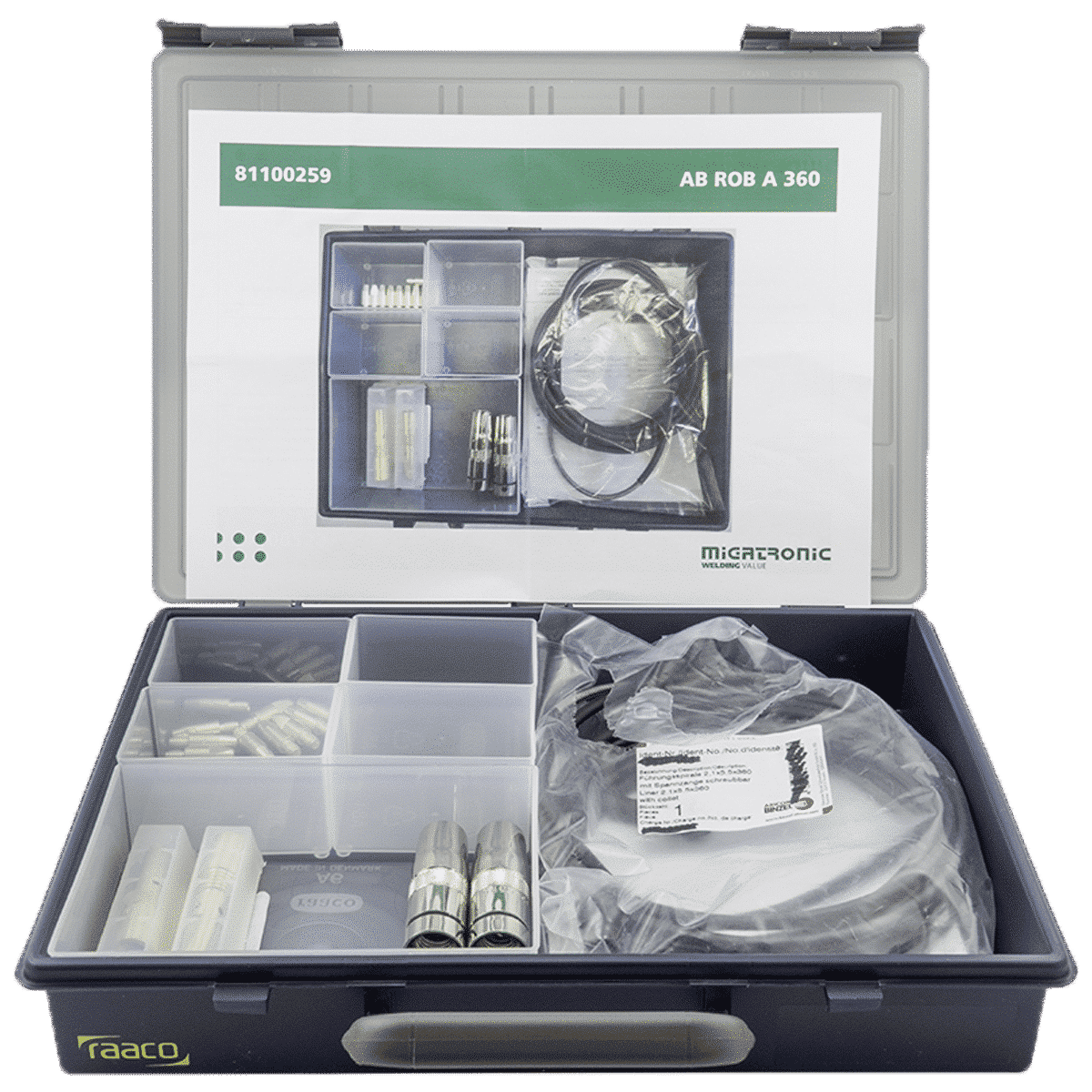 Contains comptible spare wear parts.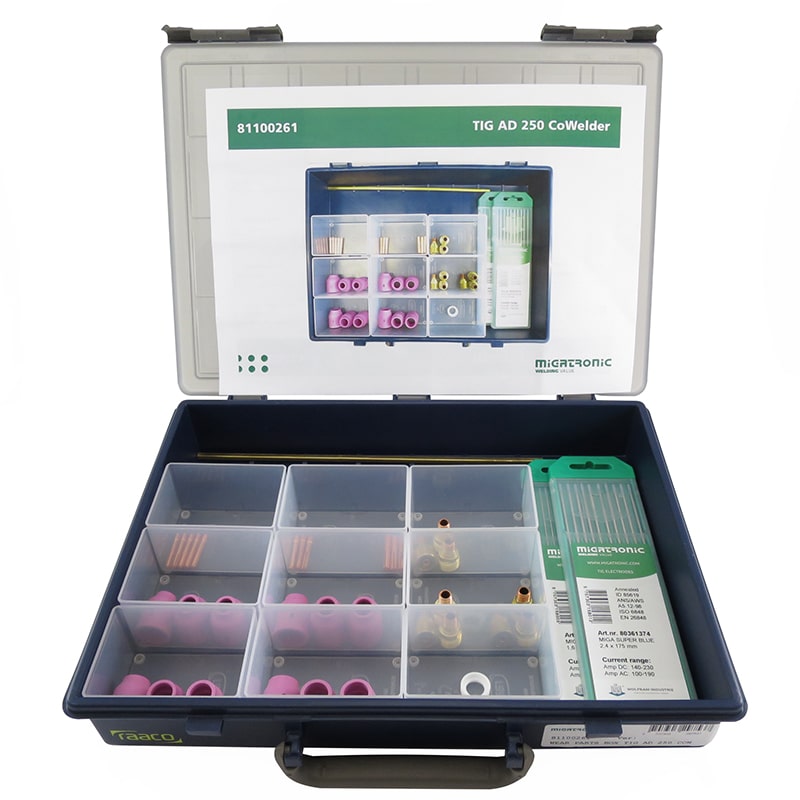 Contains comptible spare wear parts.