CoWelder is the simplest automated welding solution on the market
Integrate CoWelder in your production with minimum deployment time. Improve your productivity significantly without having any experience with automated welding.
Reduce production lead time
Weld workpieces in the fastest way possible and produce more.
Get a flexible scale production
Adjust your batch production to the incoming orders.
Ensure uniform welds
Achieve uniform high quality welds for recurring welding jobs.
Free your welders
Reduce monotonously repeated work for your skilled welders.
A COMPLETE PACKAGE
Consisting of bleeding edge technology, honed for efficiency
CoWelder's core components are made up of excellent technology. The result is a welding solution that becomes more than the sum of it's parts. Fantastic welding capabilities mixed with the agility and safety of the collaborative robot simply lifts all aspect of welding production.
Uncompromised welding
Top-of-the-line Migatronic welding machines are the core of CoWelder. Choose MIG/MAG or TIG welding proces.
Software assisted
Clever software functions lets you tackle the hardest challenges and speed up your welding workflow.
Innovative robot technology
The robot arm is the innovative collaborative robot from one of the world's leading developers and manufacturers – Universal Robots.
A great workstation
Best-in-class welding and fixture table can be included with CoWelder solutions.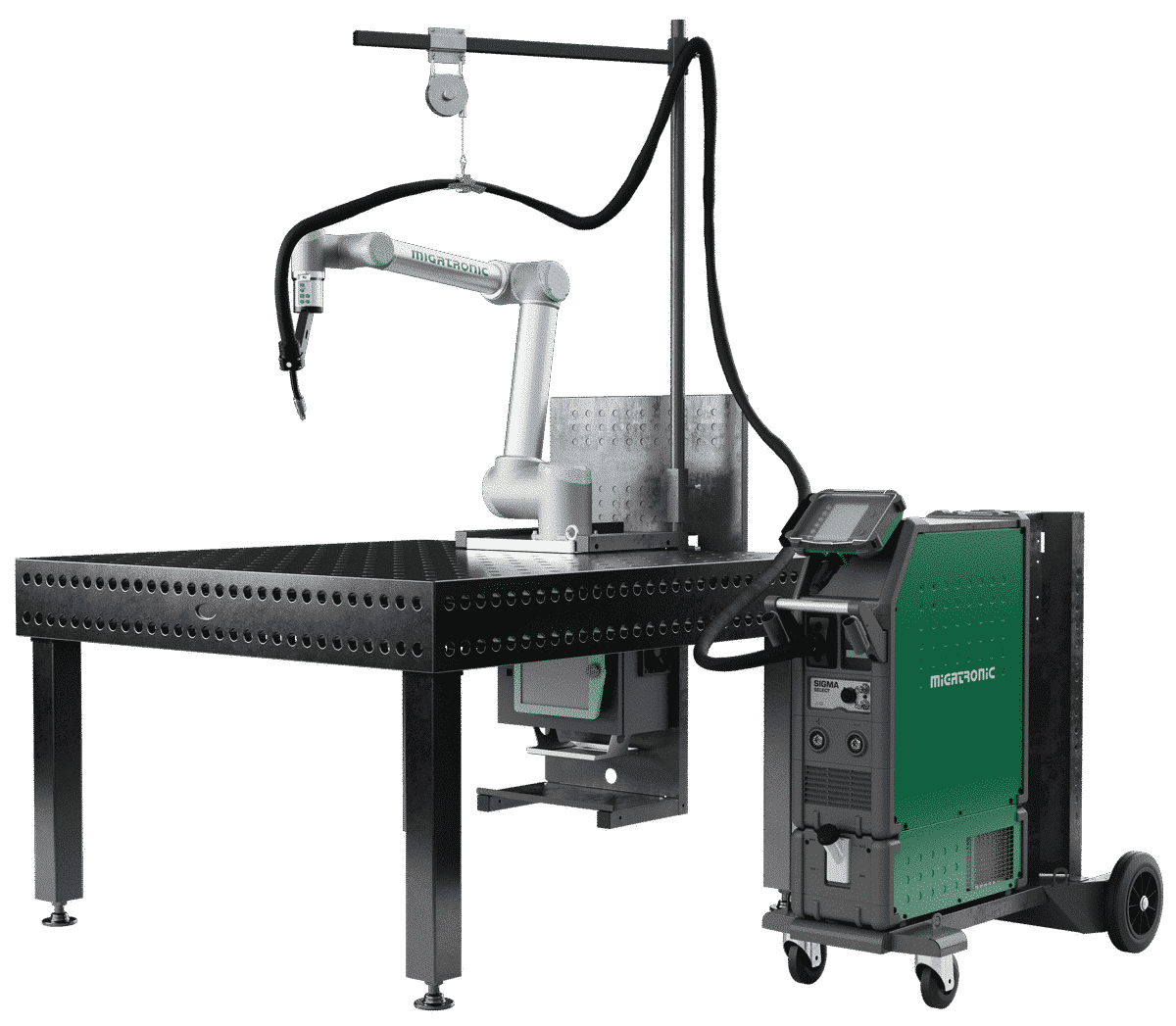 Increase your arc time
Every minute your arc is off is unproductive. CoWelder will get the job done faster than any manual welder could ever do.

It will give your welding production more arc time. Every movement is fine-tuned towards spending just the needed time on each weld.
CoWelder utilises 6 axes to move around the workpiece during welding. This agility and reach allows the robot to keep welding where a human arm with only 3 axes would need to stop to reposition

CoWelder can reach over double that of humans. It can keep welding for long stretches without reducing accuracy or having unnescessary start/stop.

CoWelder will not make any stop and start in the middle of a weld. It will skip the detours and only make the most necessary torch movements. It will finish multiple workpieces without stopping.

If your workpiece is small, place more workpieces in the reach of CoWelder and save valuable time. Combined with the Offset-function, arc time/hour will increase significantly.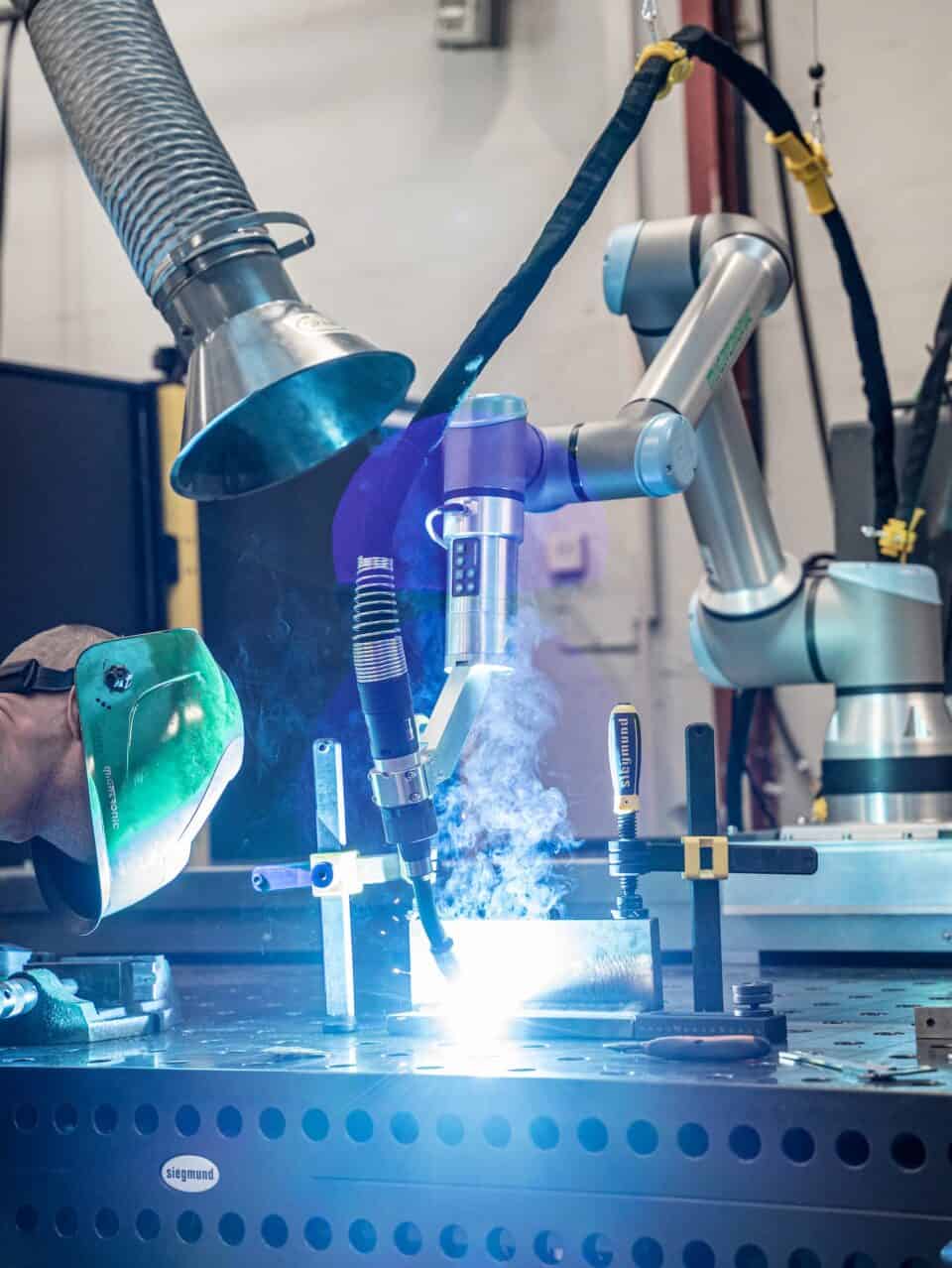 Scale your production as needed
CoWelder brings a new definition to the word flexibility in modern day industrial production. It is so easy to switch over the production that it pays off to automate welding of simple workpieces no matter the quantity or frequency. Be able to weld workpieces for specific orders at peak points or produce for stock at low volume times.

Weld small or large batches and often or rarely recurring tasks. Upscale and downscale quickly when necessary. Simply adjust the production to your orders.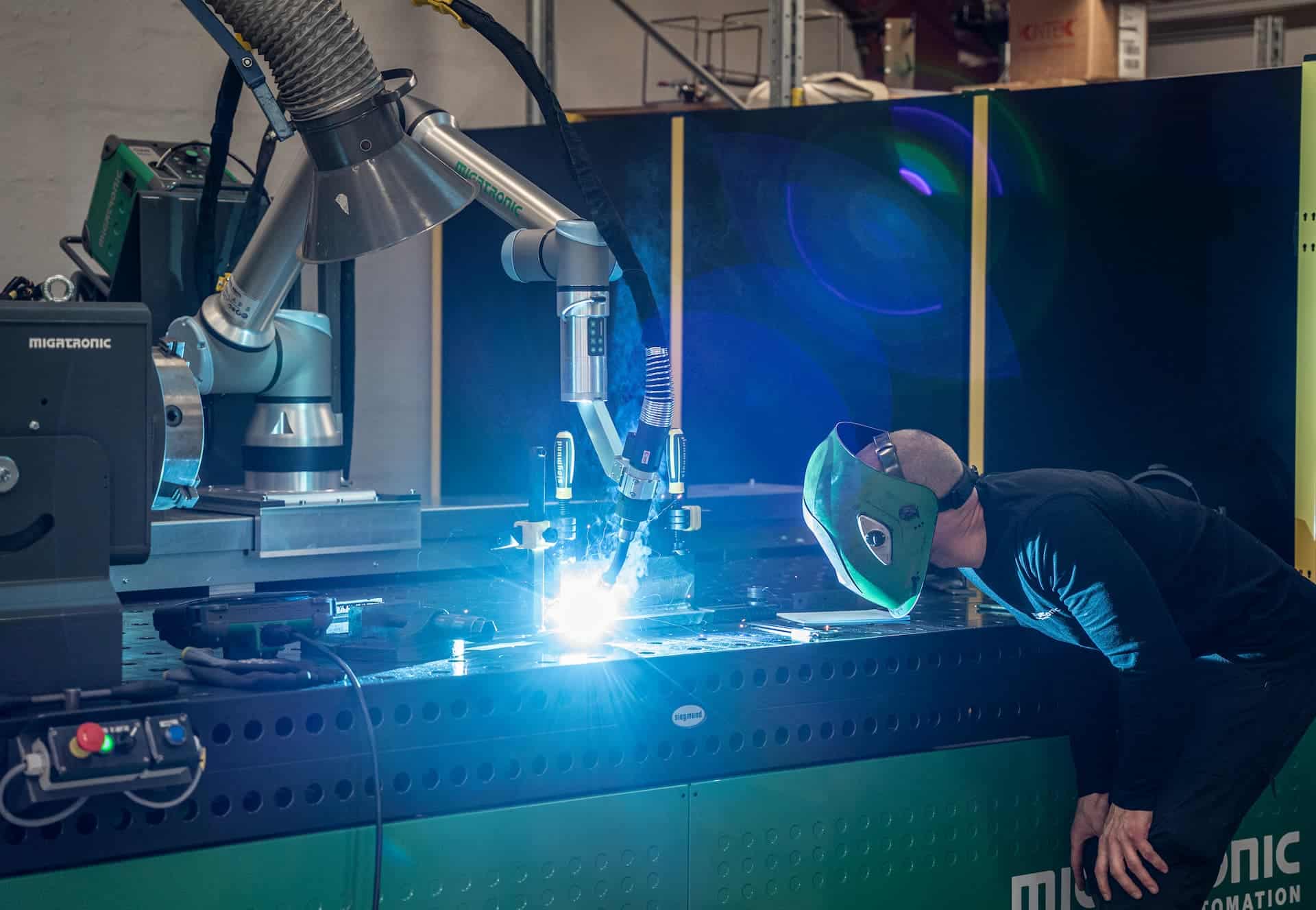 Perfect welds every time
Automation is the ultimate risk-mitigation strategy for your production. We prioritize meticulous documentation of your workpieces and the technical aspects of each weld, ensuring seamless continuity even in the face of key staff member turnover.

With our solutions, you can safeguard your production against disruptions and confidently maintain uninterrupted operations.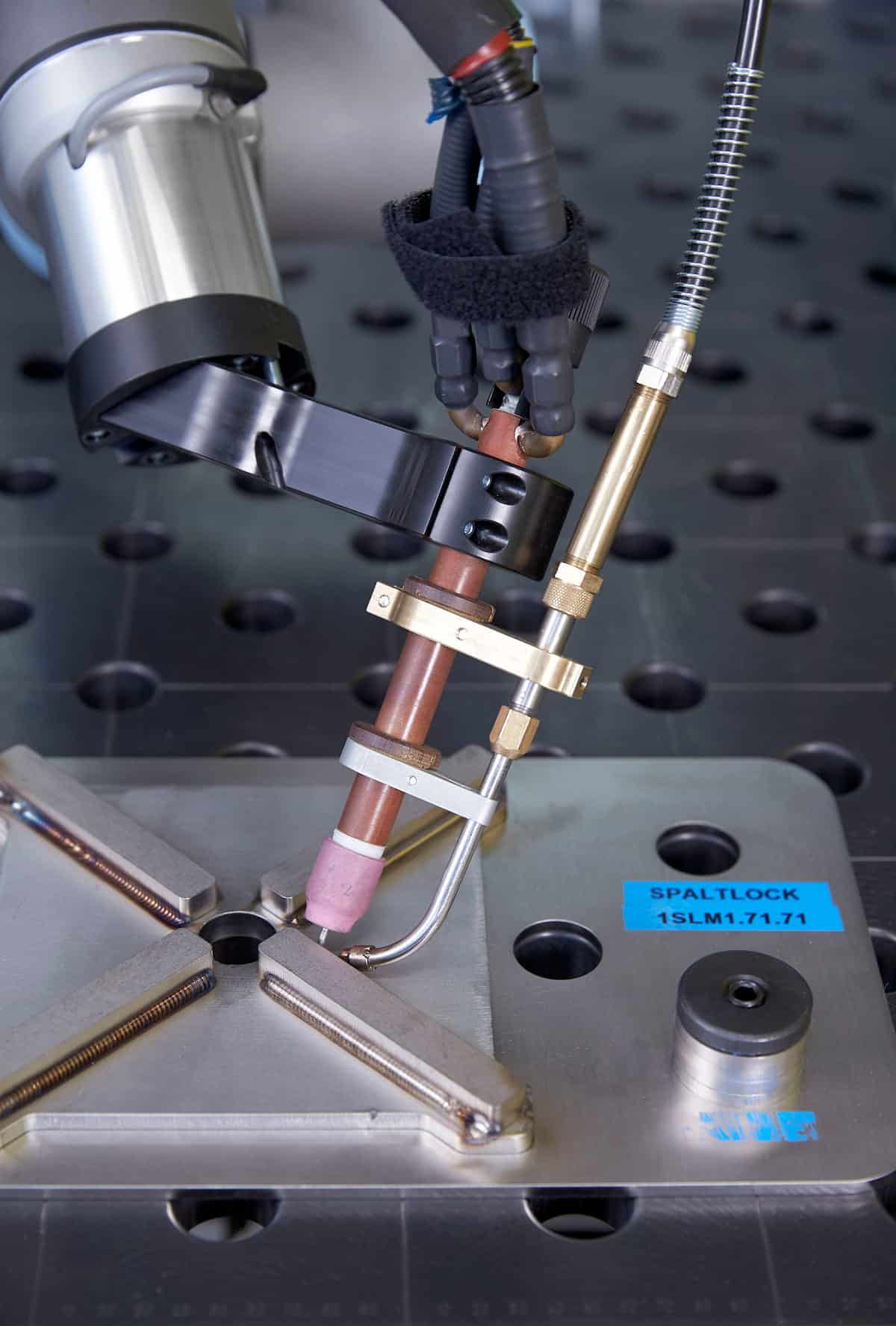 Leave the dull stuff to the robot
Minimise monotonously repeated work and let the cobot take over the dull routine jobs. Utilise the know-how of your skilled welders for the complicated tasks instead.
Optimises work processes in close collaboration with welders.

Prevent repetitive strain injury (RSI)

Reduce exposure to UV/IR radiation and fumes.

Reduce sick days.

Increase job satisfaction
OUR CUSTOMERS SAY
"I worked as a welder for many years and at some point, my job got dull. It was too much of the same. That is why it was an interesting challenge for me to be included in the CoWelder project. It is safe to say that working with the CoWelder, I rediscovered how fun work can be."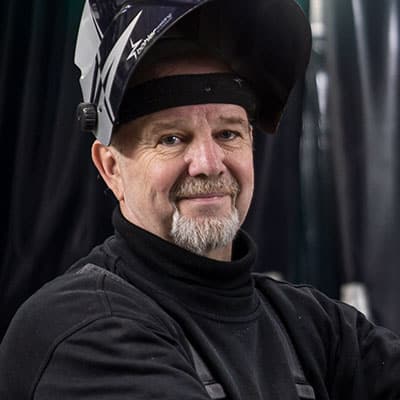 Teddy Bregnholm
Robot Operator, VM Tarm A/S
Read the full story
COWELDER VERSIONS
Serving many usecases through diverse configuration options
CoWelder Basic
The basic edition of CoWelder consist of best-in-class welding power source from Migatronic and Universal Robot's cobot UR5 or UR10 running on proprietary Migatronic UR Caps (software) to easily control movement and welding.
We recommend also getting a Siegmund welding table in system 16, 22 or 28 (sold as part of CoWelder solution), to have the best possible foundation for the CoWelder to work on.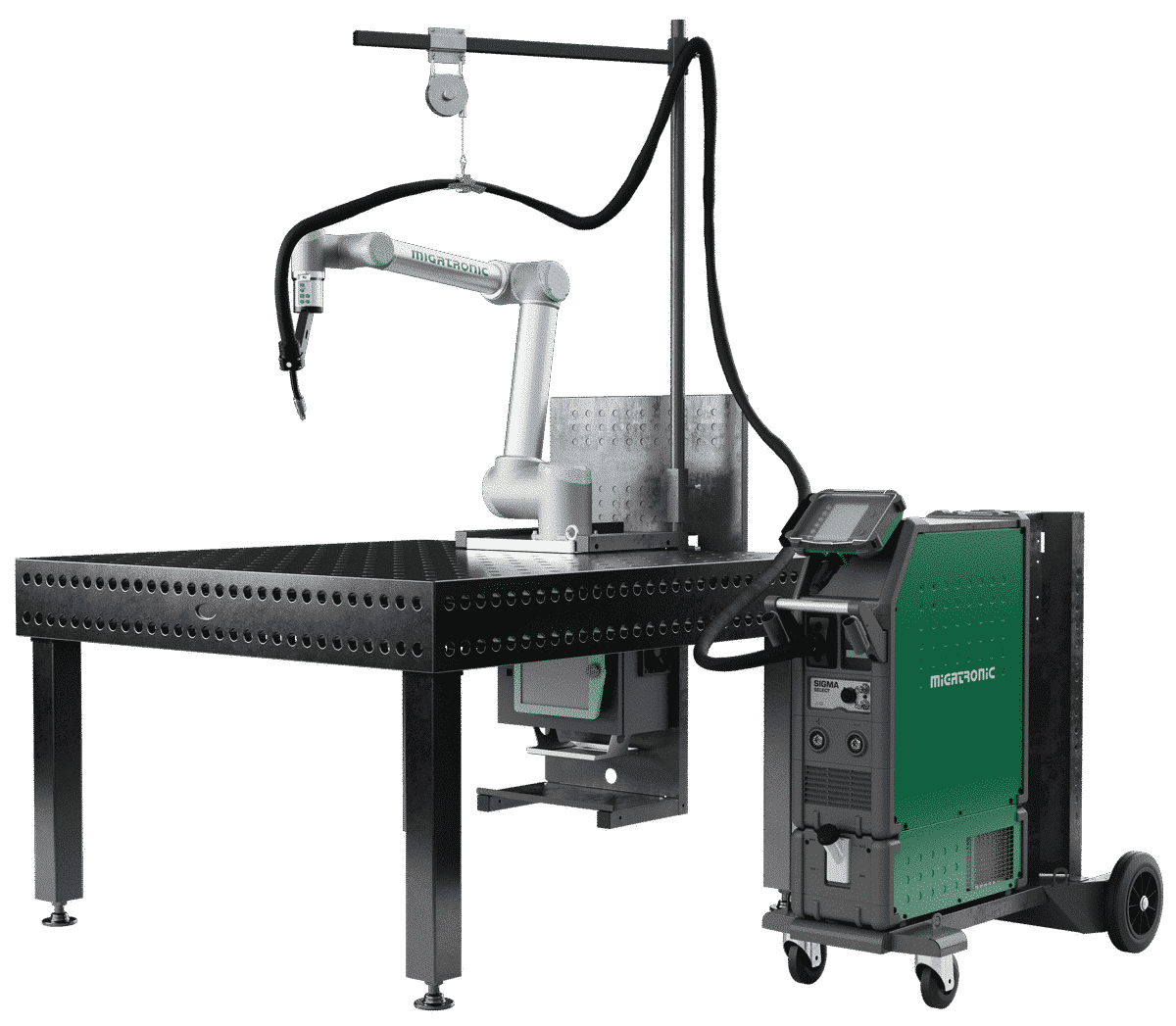 CoWelder 360
CoWelder 360 provides a 360° working area for the robot.
Collaborative welding robot with a 360° range
Increase arc time for improved productivity
Flexible and scalable production setup
Create high-quality welds effortlessly
Free welders from repetitive tasks
CoWelder 360 offers a seamless integration into your production, delivering faster and more efficient welding results, enabling you to redefine flexibility in modern industrial production.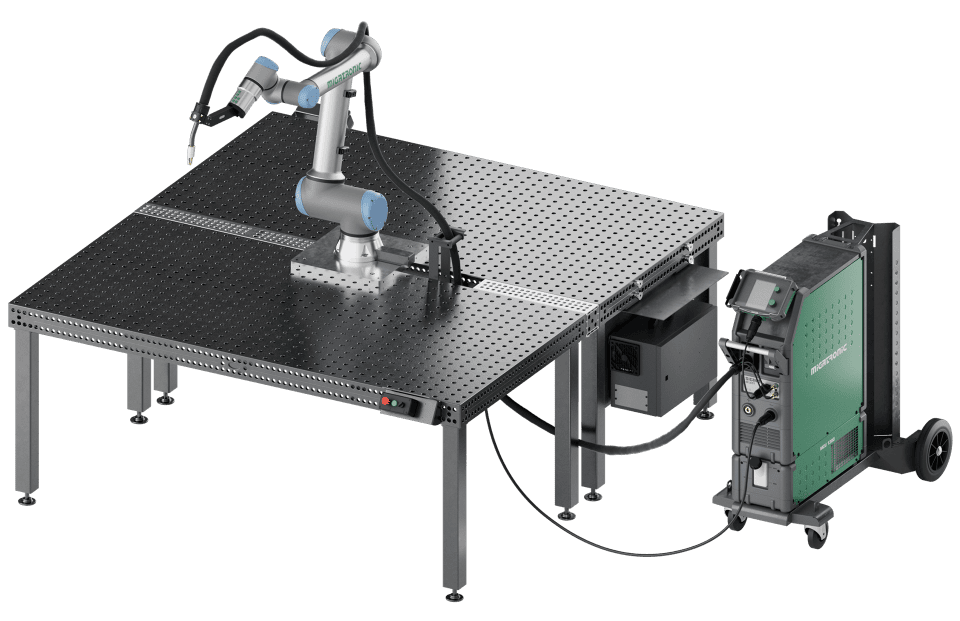 CoWelder Combi
CoWelder Combi offers the unique capability of welding both MIG/MAG and TIG within a single robot solution.
With a CoWelder capable of both MIG and TIG welding, you can handle a broader range of welding applications. It allows you to work with various materials and thicknesses, making the robot suitable for a wide range of projects.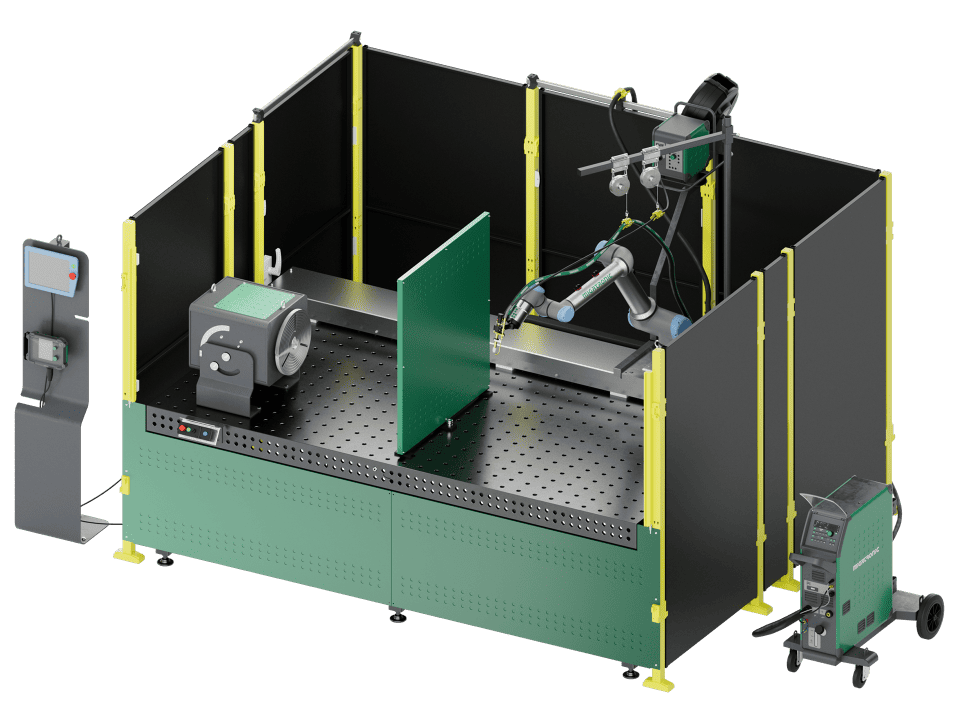 CoWelder Track
The track edition offers an integrated track system which allows the robot arm to move sideways along the welding table, increasing its effective reach. This enables welding of more identical or larger workpieces at once.
By adding extra equipment, you can expand the range of applications and future-proof your production. An optional turntable, for example, allows manipulating the workpiece during welding, giving extra flexibility to the already flexible welding solution. 
Moreover, the table can be divided into two workstations using a partition wall. This allows the operator and the CoWelder to switch places efficiently. While one workpiece is being welded, the next one can be prepared simultaneously.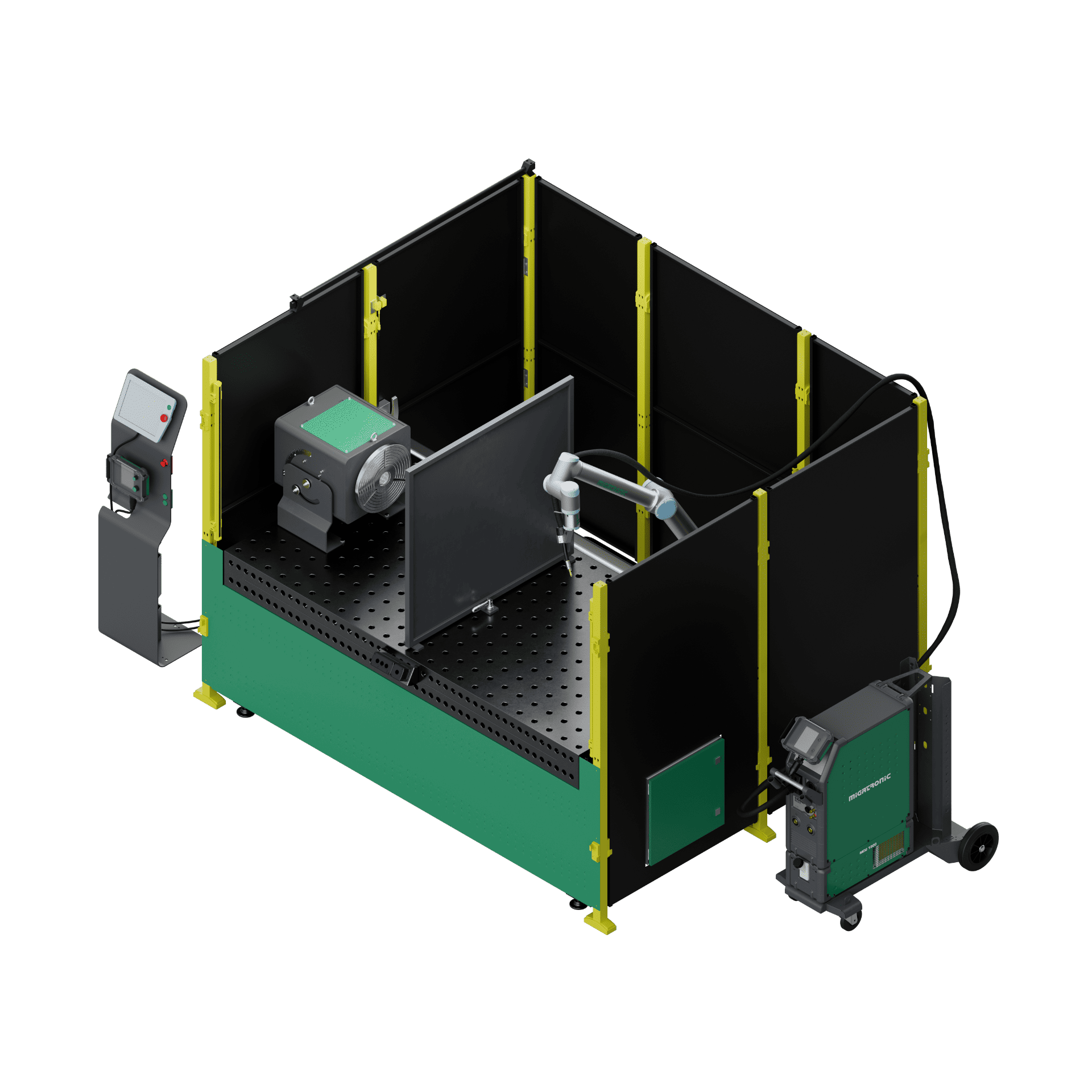 Welding performance
Best-in-class welding capabillities
CoWelder is created to increase your welding capabilities. That is why CoWelder comes with top-of-the-line Migatronic welding machines.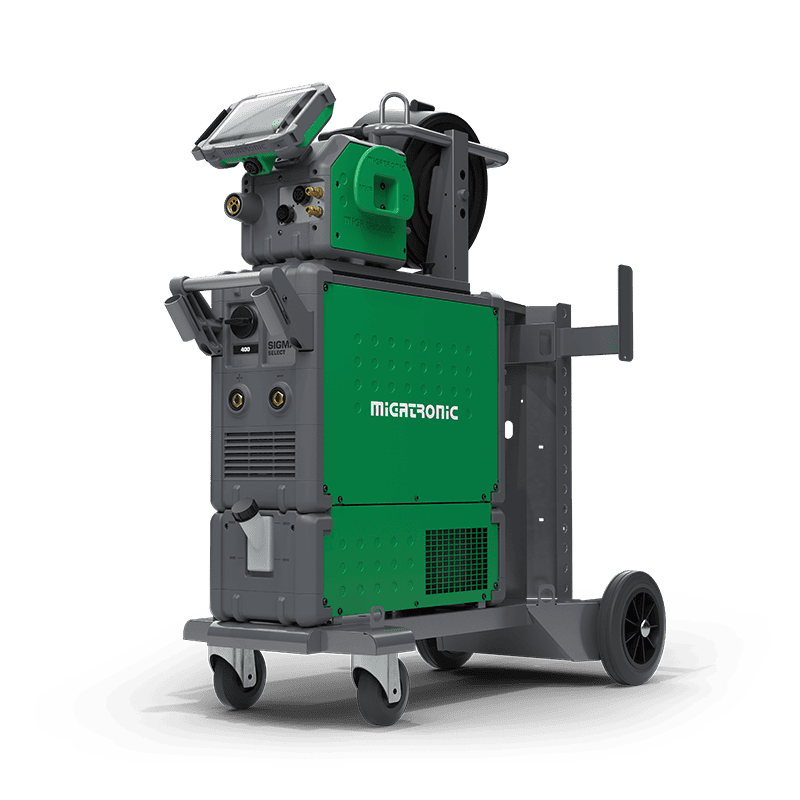 Sigma Select
No welding proces can match MIG/MAG welding. Neither when it comes to speed, efficiency or quality. Sigma Select is the right pairing for a MIG/MAG CoWelder.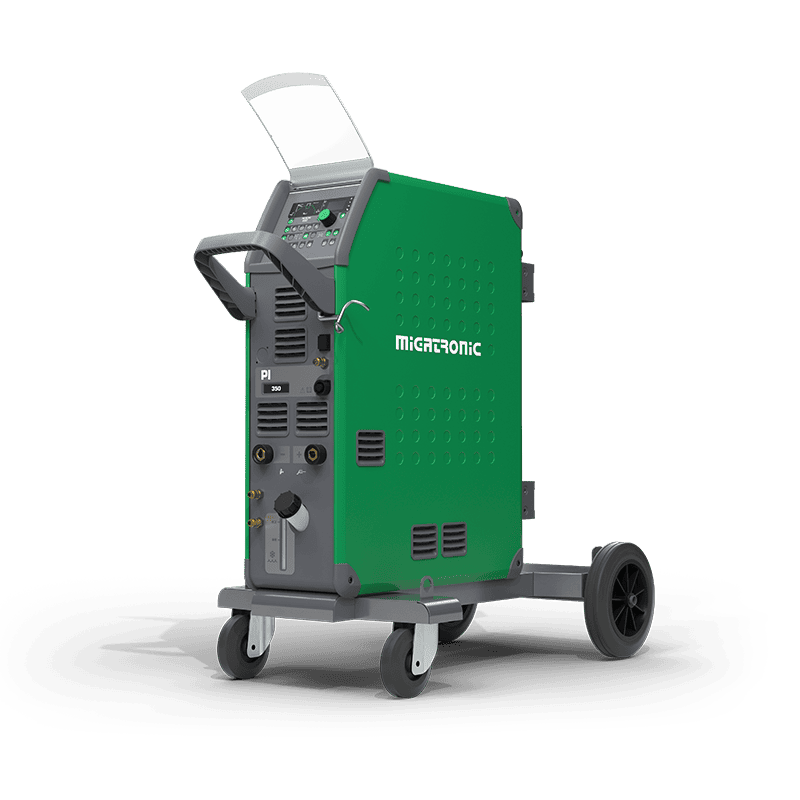 PI TIG 350 AC/DC
Sophisticated TIG welding power source – with cold wire feeding. When you need to TIG, PI 350 AC/DC is the perfect match for CoWelder.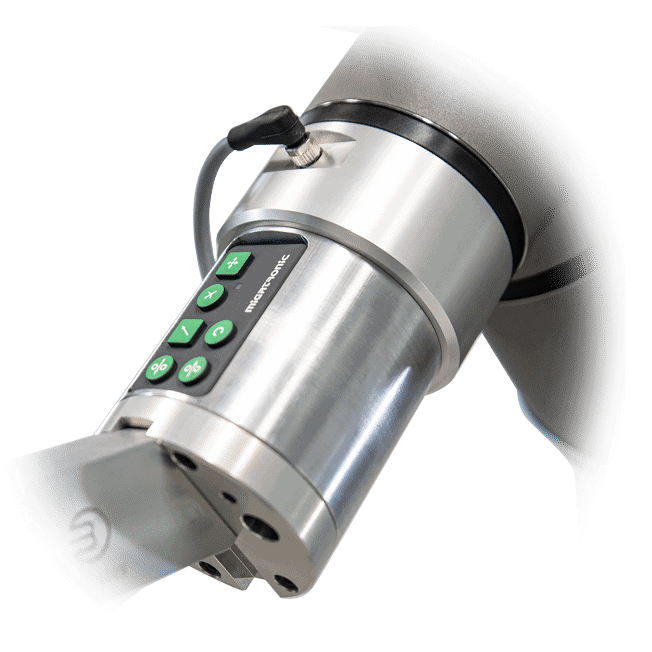 Welding software
Migatronic's exclusive welding functions such as Power Arc Pulse and IAC as well as all synergic welding programs can be utilised with CoWelder.
Welding performance
Miga Smart Tool lets you guide the robot arm with your hands
Miga Smart Tool is a handy programming unit. The operator can program weld seams and movements directly from a control pad on the robot arm.

Watch the video to see how it works.
Freedrive
The robot can be pulled / moved by pushing it with your hands.
Airpoint
Create movements that are with the arc off.
Linear Welding Point
Instruct the CoWelder to weld along a linear path.
Circular Welding Point
Show CoWelder where to weld along a circular path.
Unique software functions that let's you do more
CoWelder revolutionises welding through automation. But that's not all. Our custom software brings the smart functions of industrial robots to CoWelder, enabling you to take control of your work like never before.
COWELDER AND YOU
Is CoWelder and your workpiece a match?
Are you wondering whether CoWelder can weld a specific workpiece? Let's solve the mystery.
Send us a photo of your workpiece and a short description of material and plate thickness.


We will show it to one of our welding specialists and CoWelder experts. They will contact you as soon as possible for a casual chat about your workpiece.