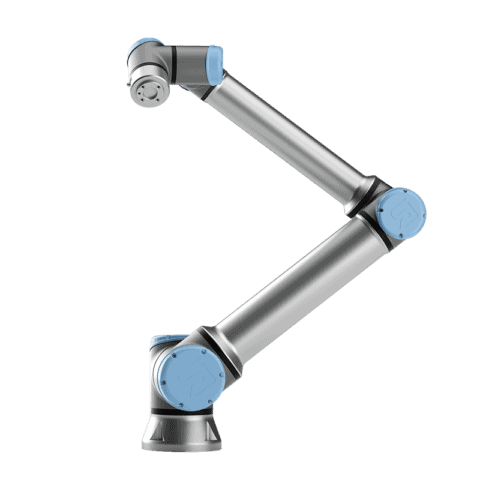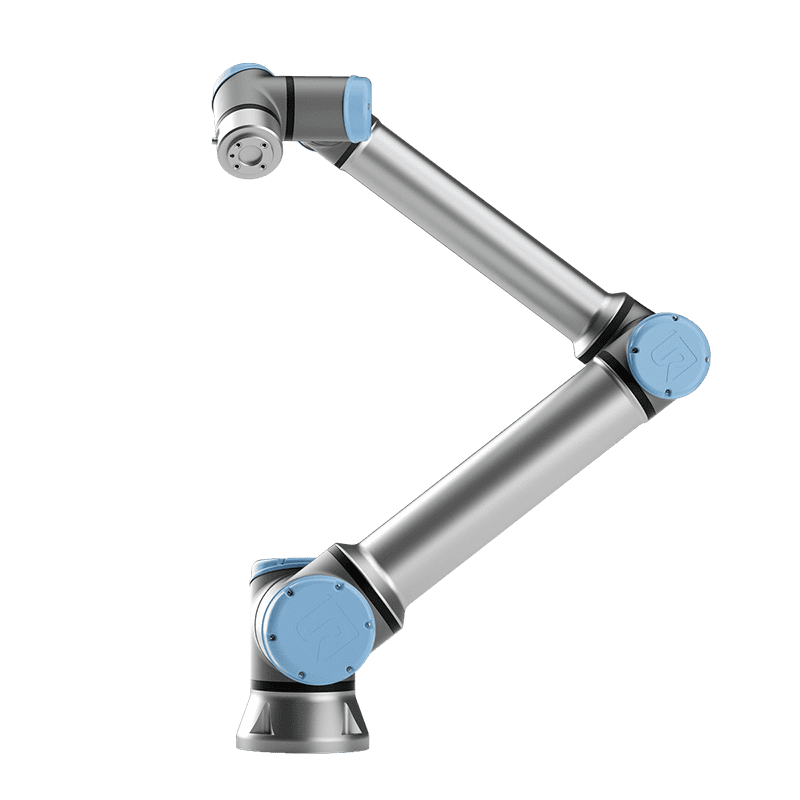 UR10 e
The UR10e is a medium-duty industrial collaborative robot designed by Universal Robots. Specifically tailored for welding applications, this robot offers a combination of long reach and high payload, ensuring seamless integration into welding processes.
UR10e for Welding Applications
Migatronic's CoWelder solution proudly incorporates the UR10e, a versatile and medium-duty collaborative robot from Universal Robots. This robot is specifically designed to cater to welding applications, ensuring precision and efficiency in the process.
With a reach of 1300 mm and a payload capacity of 12.5 kg, the UR10e is ideal for handling various welding tasks. Its compact footprint and weight make it a suitable choice for diverse welding setups. The robot is not only efficient but also energy-conscious, consuming an average of 350 Watts, equivalent to a household blender.
Moreover, its built-in safety features, including force-sensing technology and collision detection, ensure a safe working environment, eliminating the need for additional safety barriers. The UR10e's smooth motion control is key for welding applications, ensuring less wear on its joints, increased uptime, and reduced maintenance.
Technical Specifications
Reach: 1300 mm / 51.2 in
Payload: 12.5 kg / 27.55 lbs
Footprint: Ø 190 mm
Weight: 33.5 kg / 73.9 lbs
Power Consumption: Average of 350 Watt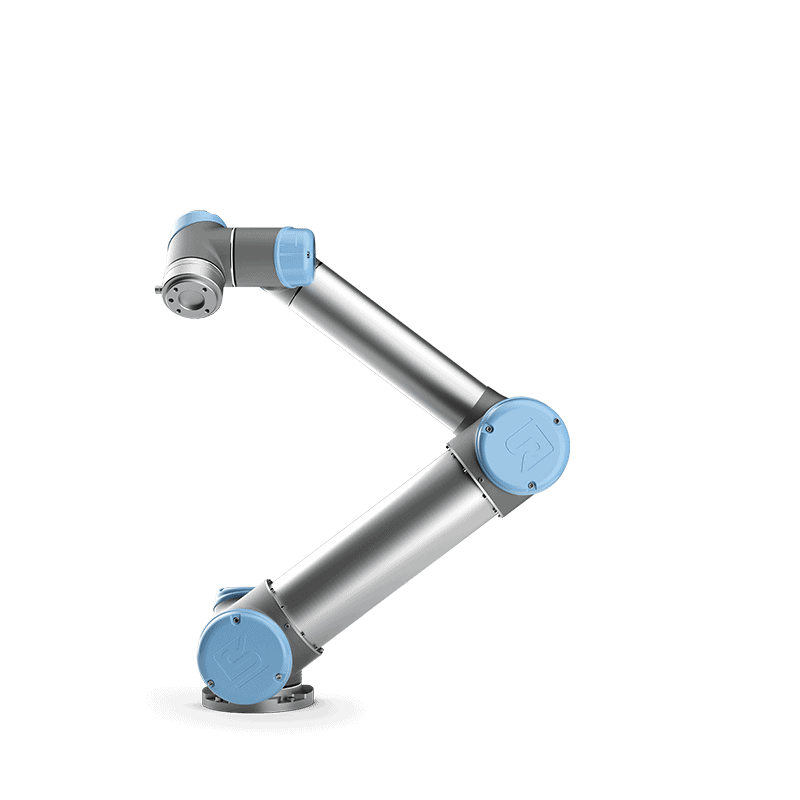 The UR5 CB3: Advanced robotics for precision tasks. Featuring a reach of 850 mm and a 5 kg payload, it's a top choice for consistent welding applications.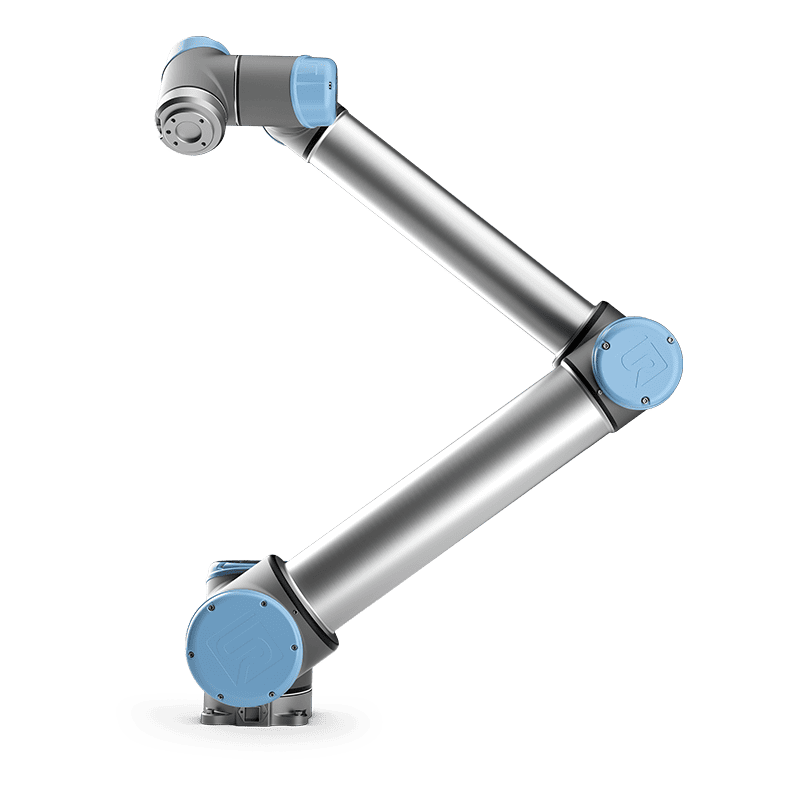 The UR10 CB3: Robust and versatile, designed for tasks demanding longer reach and higher payload. Ideal for a range of precise welding scenarios with its 1300 mm reach and 10 kg payload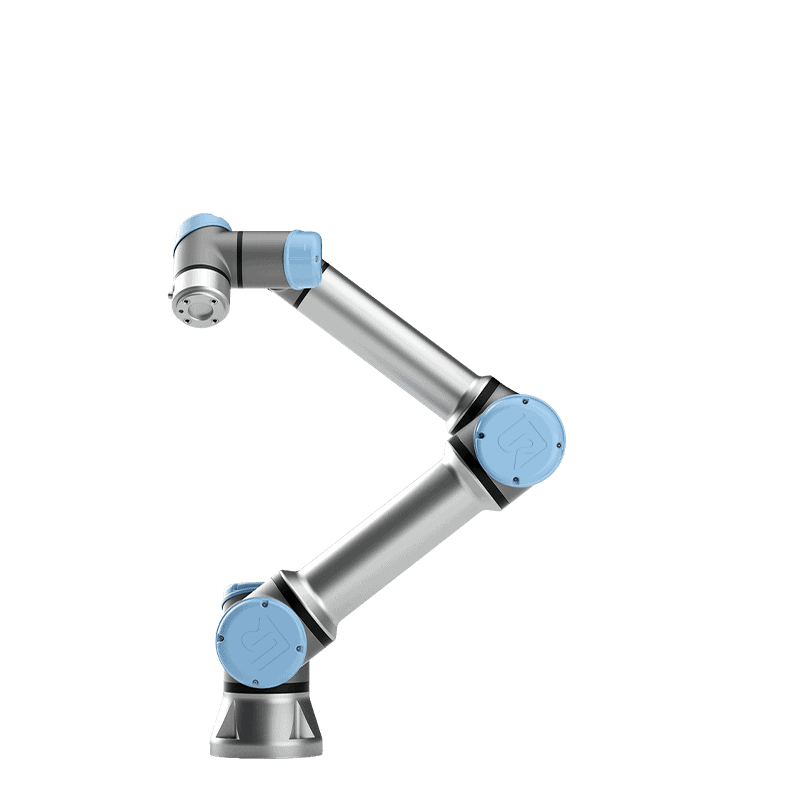 The UR5e: A lightweight collaborative robot designed for precision. With an 850 mm reach and 5 kg payload, it's perfect for meticulous welding tasks.