The Swedish heating and sanitation industry is growing. This has put pressure on the production line at AB Furhoffs Rostfria, the leading manufacturer of components in stainless steel to heating and sanitation businesses in Sweden. Consequently, the company recently invested in the collaborative welding robot CoWelder with TIG welding technology from Migatronic to help automate Furhoffs' production.
Over the recent years, Furhoffs has experienced a growing demand for its products and components, which has led the company to invest in automation.
"We accommodate the increasing demand for our products and services by recruiting new employees and optimizing our production line. That is also why we have invested in several welding robots."
"Our products are made of stainless steel, which is why 90% of our components are TIG-welded. That is a challenge when it comes to automation because the most common TIG automation technologies and robots on the market do not live up to our requirements." – Lars Ryefalk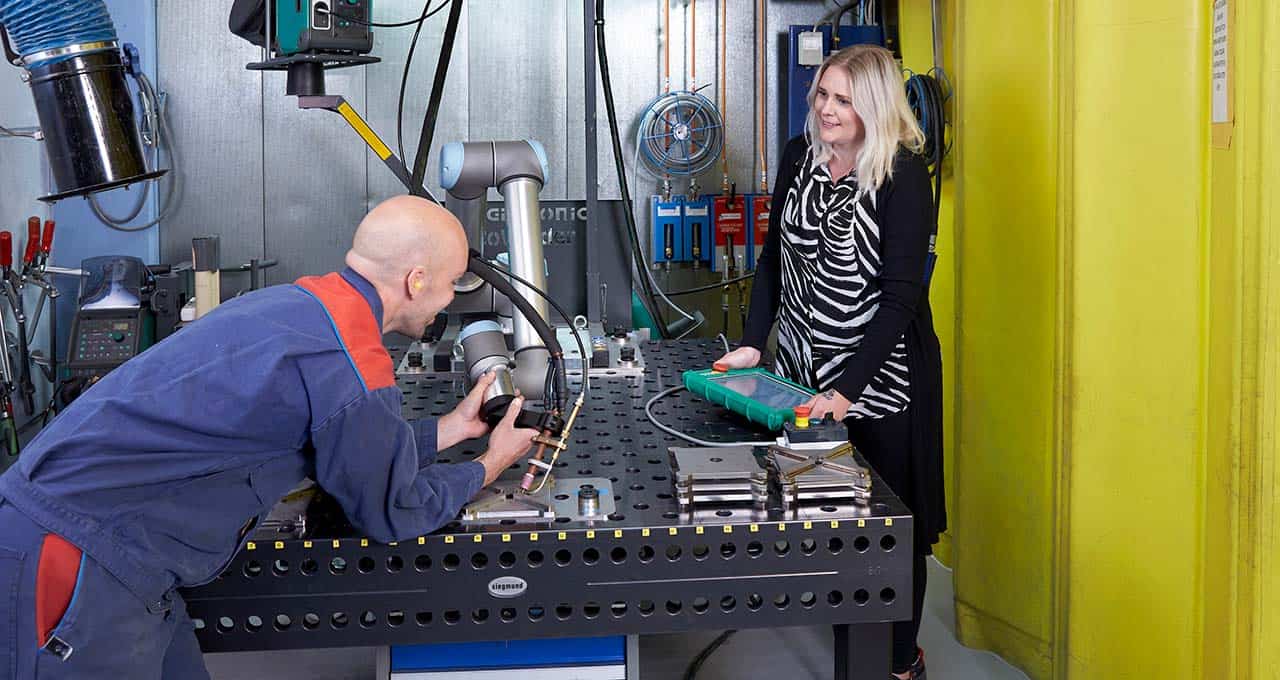 CoWelder TIG solution improves automation
Furhoffs usually manufactures series of up to 2,000 items but also handles more specialised series of two or three items. Previously, the welding robots at Furhoffs were only intended for larger batches but with the company's new CoWelder, even the production of specialised items can now be automated.
"For many years, we have focused on automating processes in our production line. So, when we heard of the CoWelder with TIG from Migatronic we started considering how the welding concept could benefit our company and, in the end, we decided to invest. So far, we have found a number of products where the welding robot can increase our productivity.
With the CoWelder, our employees only need to fix the workpieces to the welding robot, which is equipped with a Cold Wire Feeder that automatically feeds filler rod into the weld pool. We have optimised our TIG production remarkably because of the CoWelder's spectacular efficiency and high welding quality." – Lars Ryefalk.