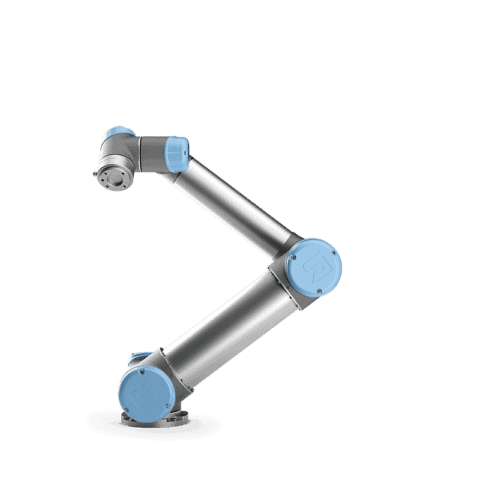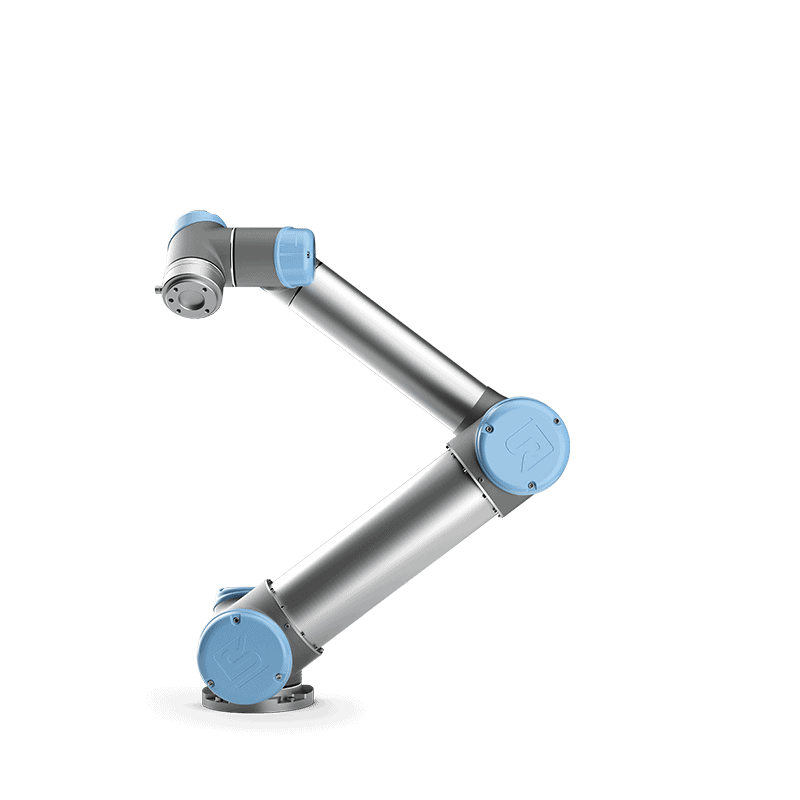 UR5
The UR5 CB3 is a versatile industrial collaborative robot by Universal Robots. Designed for precision and efficiency, the UR5 CB3 is ideal for welding tasks and other meticulous applications.
UR5 CB3 for Welding Applications
The UR5 CB3, crafted by Universal Robots, is an embodiment of advanced robotics. This robot is particularly tailored for welding applications and other tasks that demand precision and consistency. With a payload capacity of 5 kg and a reach of 850 mm, the UR5 CB3 is designed to handle a variety of tasks with ease. Its six rotating joints provide flexibility and adaptability, making it a valuable addition to any production line.
Moreover, the UR5 CB3 is energy efficient, with a typical power consumption of 150W. Its built-in safety features and advanced adjustable safety functions ensure a safe working environment. The robot's repeatability of ±0.1 mm ensures tasks are performed with high precision every time.
Technical Specifications
Payload: 5 kg / 11 lbs
Reach: 850 mm / 33.5 in
Degrees of Freedom: 6 rotating joints
Repeatability: ±0.1 mm / ±0.0039 in
Power Consumption: Min 90W, Typical 150W, Max 325W
IP Classification: IP54
Estimated Life: 35,000 hours
Footprint: Ø 149mm
Weight with Cable: 18.4 kg / 40.6 lbs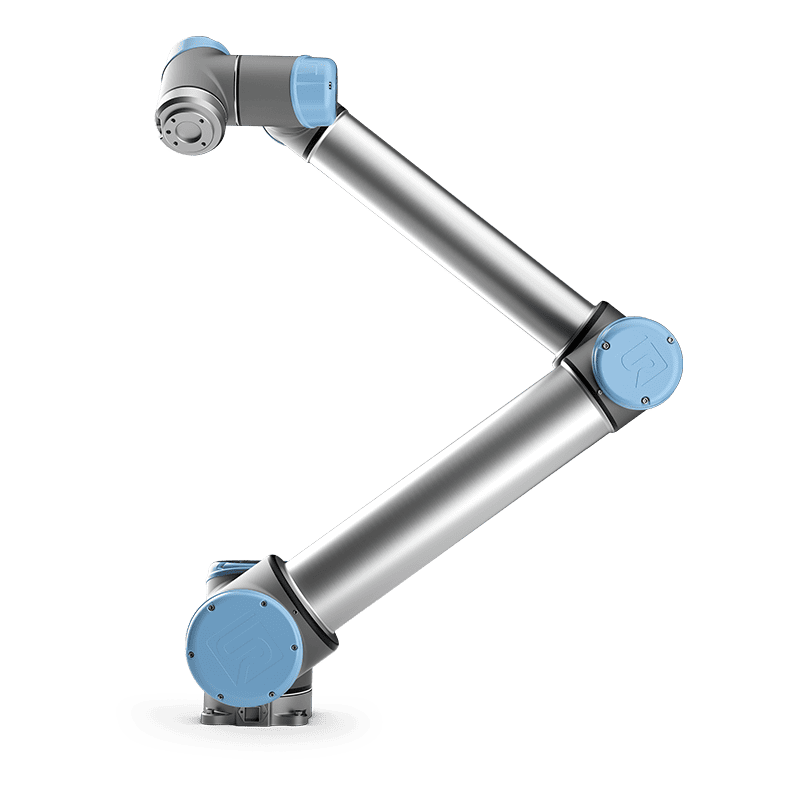 The UR10 CB3: Robust and versatile, designed for tasks demanding longer reach and higher payload. Ideal for a range of precise welding scenarios with its 1300 mm reach and 10 kg payload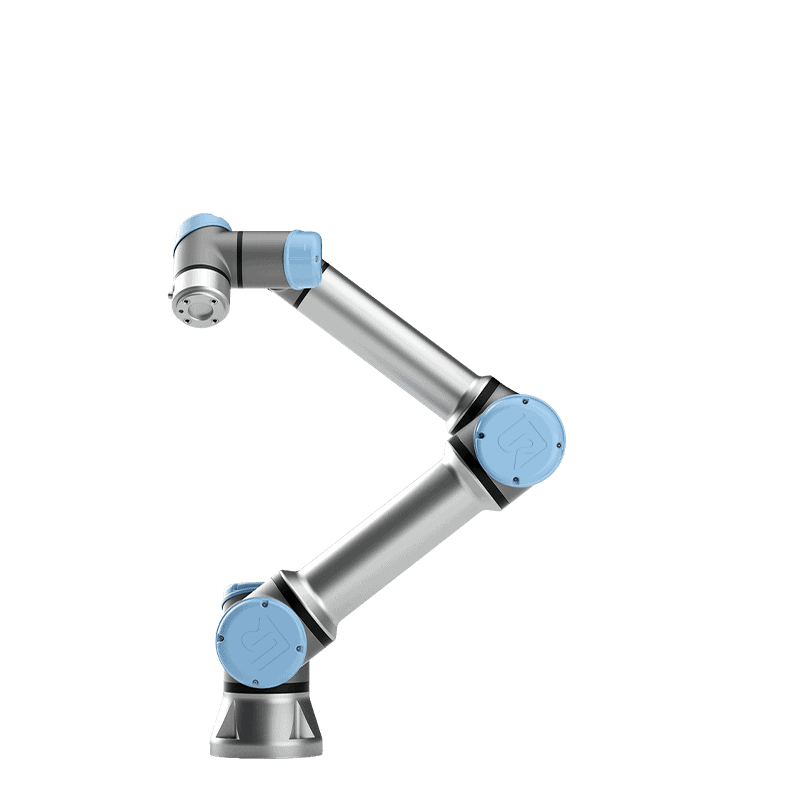 The UR5e: A lightweight collaborative robot designed for precision. With an 850 mm reach and 5 kg payload, it's perfect for meticulous welding tasks.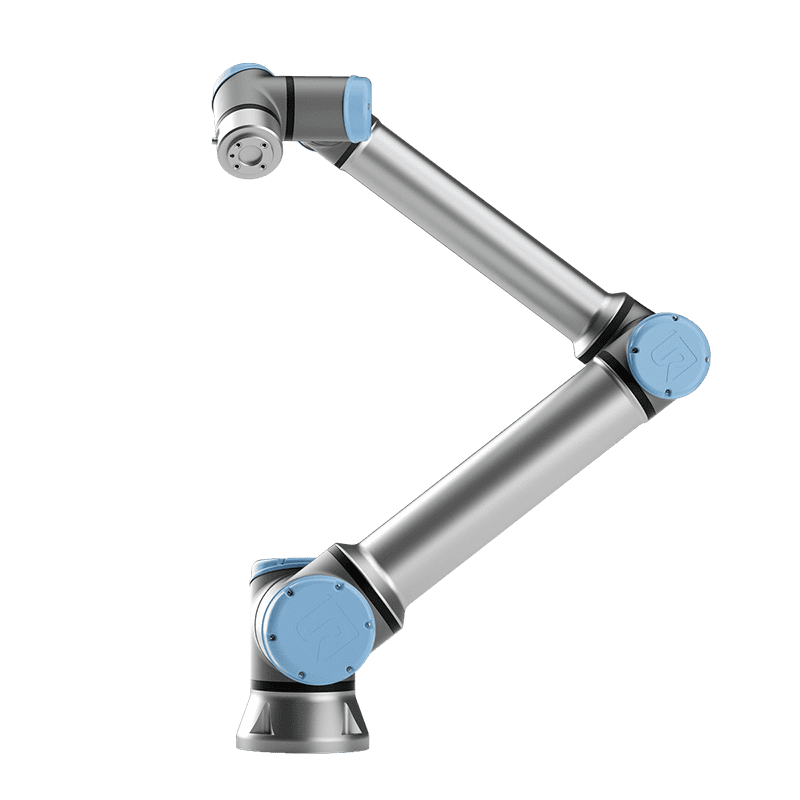 The UR10e: A medium-duty collaborative robot tailored for welding. Boasting a 1300 mm reach and 12.5 kg payload, it ensures seamless welding integration.