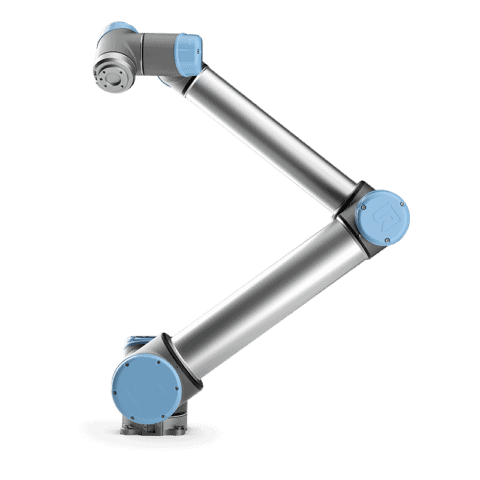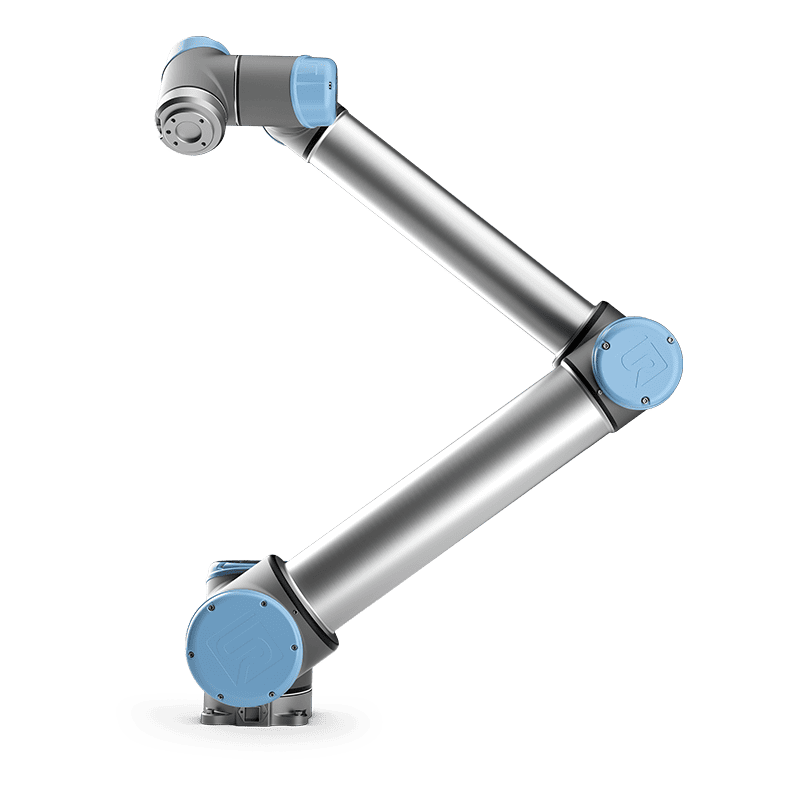 UR10
The UR10 CB3 is a robust industrial collaborative robot by Universal Robots. Designed for tasks requiring a longer reach and higher payload, the UR10 CB3 is especially suitable for welding applications.
UR10 CB3 for Welding Applications
The UR10 CB3, a product of Universal Robots, is an advanced collaborative robot designed for tasks that require a longer reach and higher payload. With a reach of 1300 mm and a payload capacity of 10 kg, the UR10 CB3 is adept at handling a range of welding tasks with precision and efficiency.
Its six rotating joints offer flexibility, making it adaptable to various welding scenarios. The robot boasts a repeatability of ±0.1 mm, ensuring tasks are executed with high precision every time. Additionally, the UR10 CB3 is energy efficient, with a typical power consumption of 250W. Its built-in safety features and advanced adjustable safety functions ensure a safe working environment, eliminating the need for additional safety barriers.
Technical Specifications
Payload: 10 kg / 22 lbs
Reach: 1300 mm / 51.2 in
Degrees of Freedom: 6 rotating joints
Repeatability: ±0.1 mm / ±0.0039 in
Power Consumption: Min 90W, Typical 250W, Max 500W
IP Classification: IP54
Estimated Life: 35,000 hours
Footprint: Ø 190mm
Weight with Cable: 28.9 kg / 63.7 lbs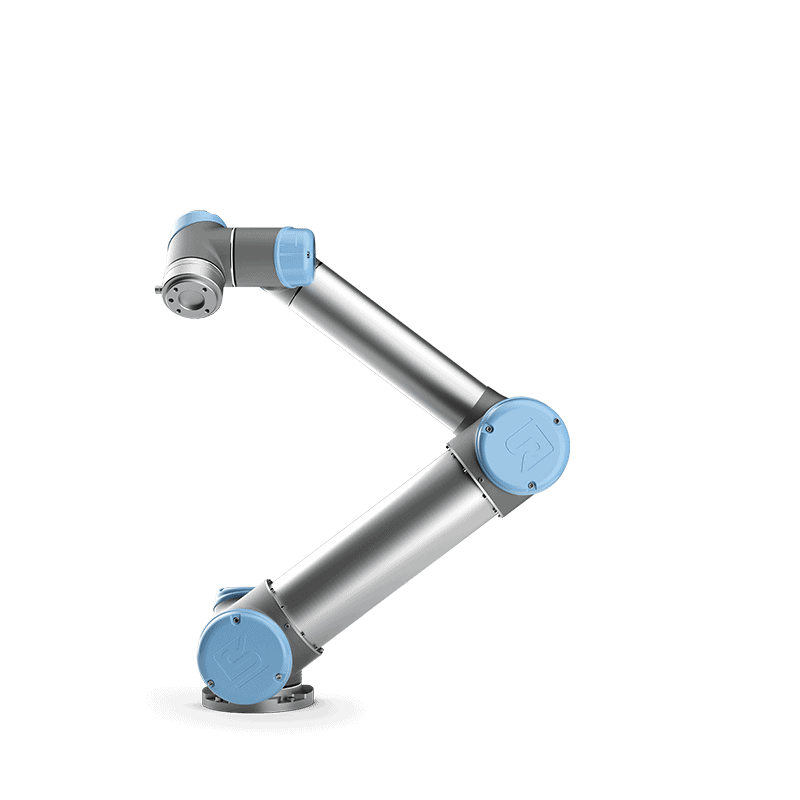 The UR5 CB3: Advanced robotics for precision tasks. Featuring a reach of 850 mm and a 5 kg payload, it's a top choice for consistent welding applications.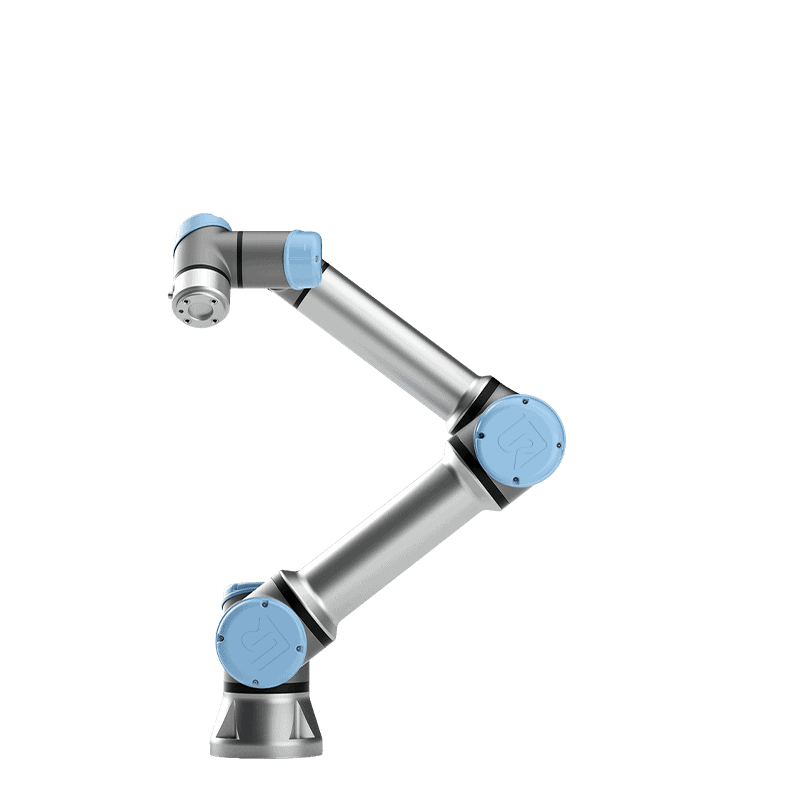 The UR5e: A lightweight collaborative robot designed for precision. With an 850 mm reach and 5 kg payload, it's perfect for meticulous welding tasks.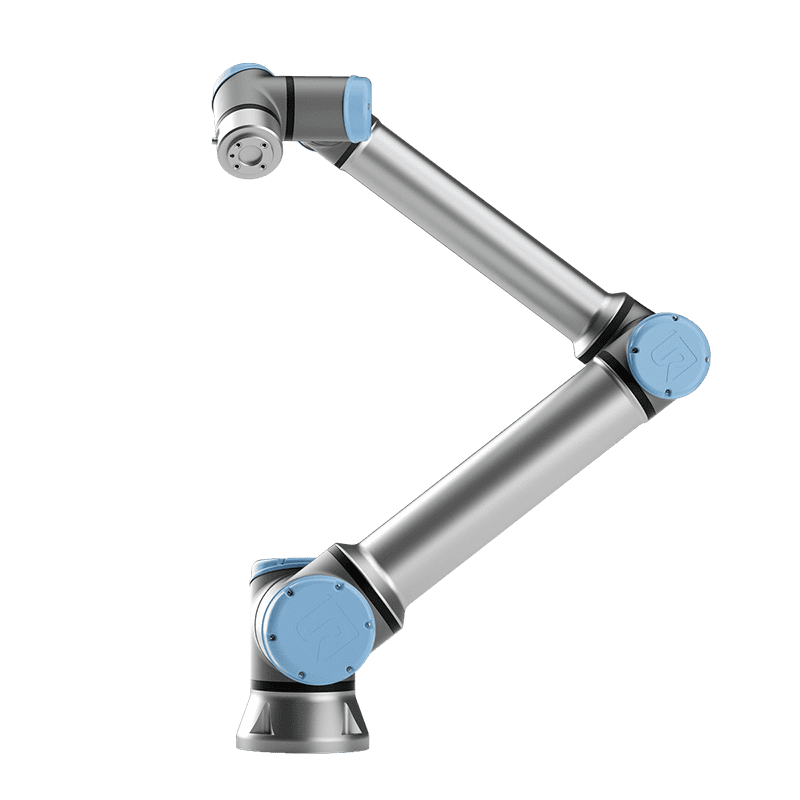 The UR10e: A medium-duty collaborative robot tailored for welding. Boasting a 1300 mm reach and 12.5 kg payload, it ensures seamless welding integration.